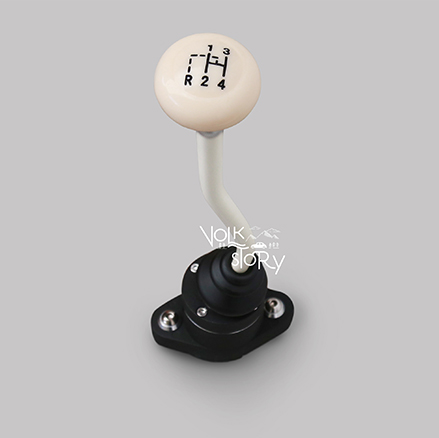 VINTAGE SPEED S SHAPED CLASSIC 13.5" QUICK SHIFTER IVORY
฿ 10,500.00
Classic 13 1/2" Speed Shifter, Beetle and Super Beetle, Ghia, and Type 3, 155-795-50700
is a "Classic"look shifter, with a bend in the shaft for a shorter reach! 35% Reduction
in throw! Ivory Powder Coated Curvedshaft is best used on 1967 and Older Type 1s,
or if you have short arms and long legs, and have a tough timereaching the shifter
because your seat is so far back!
This shifter features a 12mm polished stainless steel shaft, and a "Pull Up" style reverse
lock-out,instead of the stock "Push Down" style. Shift knob reflects new reverse pattern too!
This shifter looks like a lot likean original shifter, so it's great for "Sleepers", or even cars
close to stock!
For :
Beetle
Karmann Ghia
Type3
www.volkstory.com
Line : @volkstorybkk
https://line.me/R/ti/p/%40volkstorybkk
Email : volkstorybkk@gmail.com